failegaidin
So here's my last fanmix for

landofart
. For this challenge, anyway. This fanmix is for the original characters I've created for my fanfics - Ava Connolly (24 and CSI:NY - played by Eliza Dushku), Cara Roberts (Criminal Minds - played by Keri Russell), Danni Cordogan (Stargate: Atlantis - played by Katee Sackhoff) and Norah Bradley (Haven - played by Amy Acker). Enjoy!!
Note: Links are to YouTube videos. If you want a song, leave me a message and I'll send it to you.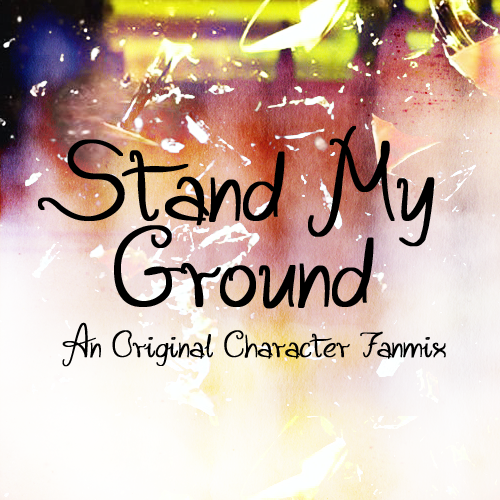 Stand My Ground - Within Temptation (
http://youtu.be/CgXbejQdlGY
)
Stand my ground, I won't give in.
No more denying. I've got to face it.
Won't close my eyes and hide the truth inside.
If I don't make it, someone else will
Stand my ground.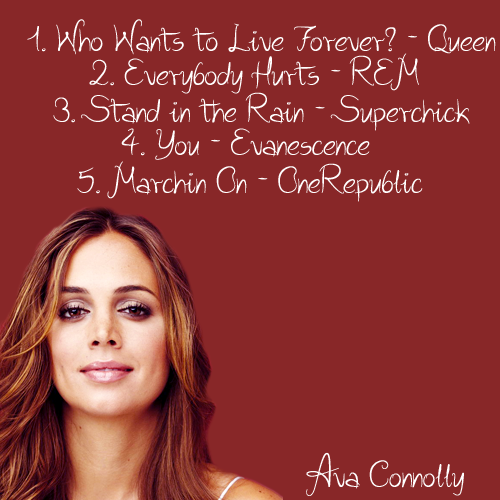 Who Wants to Live Forever? - Queen
Everybody Hurts - REM
Stand in the Rain - Superchick
You - Evanescence
Marchin On - OneRepublic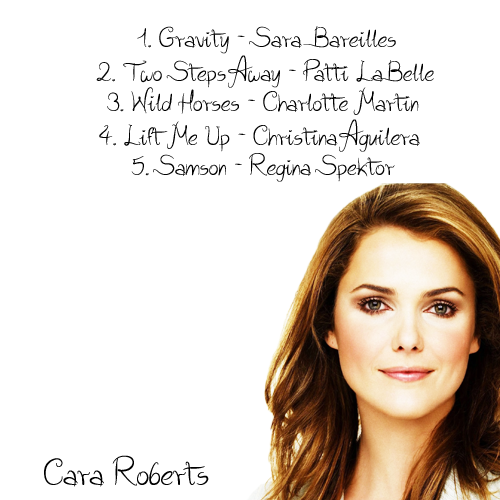 Gravity - Sara Bareilles
Two Steps Away - Patti LaBelle
Wild Horses - Charlotte Martin
Lift Me Up - Christina Aguilera
Samson - Regina Spektor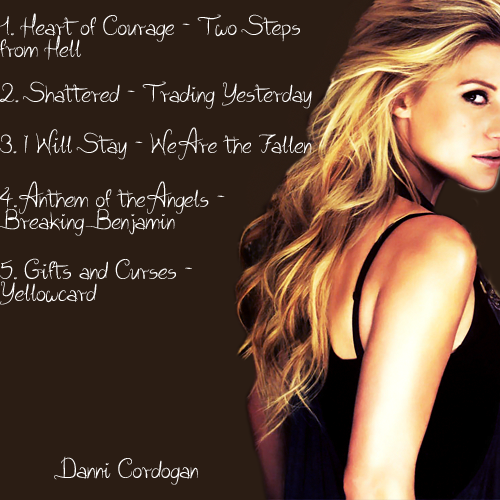 Heart of Courage - Two Steps from Hell
Shattered - Trading Yesterday
I Will Stay - We Are the Fallen
Anthem of the Angels - Breaking Benjamin
Gifts and Curses - Yellowcard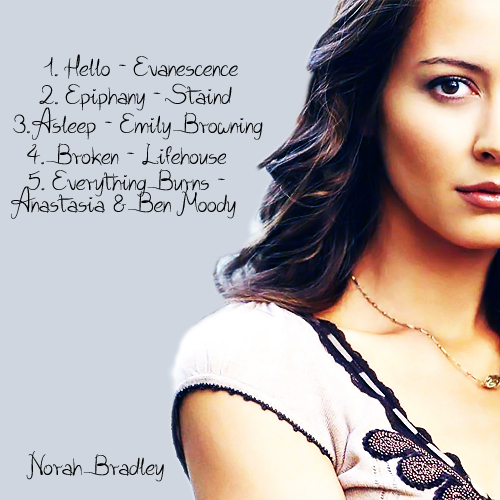 Hello - Evanescence
Epiphany
- Staind
Asleep - Emily Browning
Broken - Lifehouse
Everything Burns - Anastasia and Ben Moody